Who is Sedex?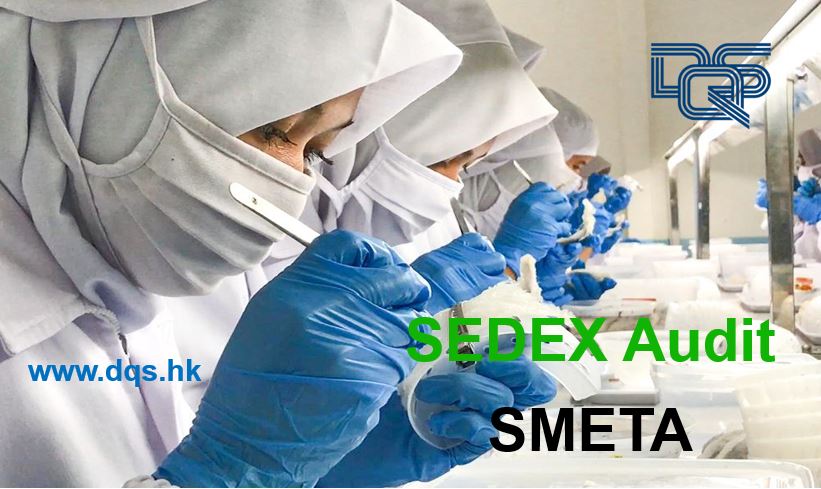 Any Important Changes to SMETA 6.1?
As an audit scheme developed by SEDEX, SMETA has been revised to version 6.1 in May 2019. SMETA 6.1 will become effective from July 1, 2019 for fully new audits. The transition period for the existing audit cycle will ends no later Jun 30, 2020.
SMETA audits focus on labor standards, health & safety in the workplace, and optionally also on environmental aspects and ethical business practices. Based upon the ETI Base Code, SMETA 6.1 brings in important changes. For examples:
Chapter layout rearrangement
Factory information can include GPS location
The definition of "migrant workers" modified
Add question about the nationality of employees
Add audit frequency suggested by buyers
Adjustment of sample size of persons for interviews
Reference to GDPR
Coverage of escape routes through other business premises
Add charter of employee benefits
Where to Find the Relevant Documents?
SMETA guidance consists of 2 parts, with one part describing the audit methodology (called "Best Practice Guidance" – BPG) and the second part details Measurement Criteria. Both documents are available on the Sedex website. Also available for download are a template for the SMETA audit report and a template for the corrective action plan. Click here for more information, such as Sedex Audit service processes.
Supports by DQS
As an effort for the industries' sustainable development, DQS is a member of the
Sedex Associate Auditor Group
and has SMETA auditors all over the world for
Sedex Audit service
.
On the other hand,
DQS Academy
provides EHS related professional
training courses
.
.
SEDEX是什麼組織?
供應商商業道德信息交流機制(SEDEX) 是世界上最大的分享供應鏈中的負責任採購信息的協作平台之一。Sedex 擁有來自150多個國家合共超過50,000名會員。在全球有近230,000個受審核場地,SMETA 可能是世界上最被廣泛使用的道德審核模式。
SMETA 6.1有什麼變化?
SEDEX 制定的审核方案 Sedex Members Ethical Trade Audit 已於 2019年5月再度更新到 SMETA 6.1版本,取代 2017年發布之 6.0版,於2019年7月1號起對新審核生效。現有審核週期的轉換期到2020年6月30日結束。
SMETA重點關注工作場所內的勞工標準,健康與安全,以及環境和商業道德。SMETA 6.1帶來了一些重要變更,例如:
章節重新排列
工廠的資訊可包括GPS位置
修改"移民工人"的定義
增加員工國籍的題項
增加買方建議的審核頻率
訪談樣本數量的調整
GDPR的引用
對經過其他經營場所的逃生路線的覆蓋
增加員工福利的內容
在哪裡可以找到相關文件?
SMETA指引由兩部分組成,第一部分描述審核方法(稱為"最佳實踐指引" –  BPG),第二部分詳細介紹衡量標準。 這兩份文件都可以在Sedex網站上找到。另外,還可以在Sedex網站上下載SMETA審核報告的模板和糾正措施計劃的模板。按此瞭解更多關於Sedex 審核服務流程等信息。
DQS相關服務
致力於業界的可持續性發展,DQS 是 Sedex 授權審核組織 的成員之一,提供Sedex 審核服務的審核資源分佈全球各地。
DQS 學堂提供EHS相關專業培訓課程。
Note: SMETA is trade mark of Sedex.