The ISO 45001:2018 Occupational Health and Safety (OHS) management system standard was published on Mar 12, 2018 to replace OHSAS 18001:2007. According to the original rule of the International Accreditation Forum (IAF), the existing OHSAS 18001:2017 certifications have a 3-year migration period for ISO 45001 certifications, with original deadline as Mar 12, 2021.
In response to the challenges posed by CoViD-19, IAF has extended the migration deadline for 6 months to Sept 11, 2021. In addition, IAF now also allows 100% remote audit can be employed for the migration audit.
DQS Academy is providing professional public internal auditor and standard understanding training courses to facilitate clients to transition to the new standard. The internal auditor training course includes the structure of the primary local laws related to OHSMS.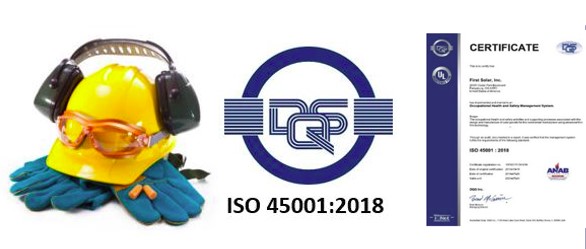 ISO 45001:2018職業健康安全管理體系標準於2018年3月12日發佈, 將會取代 OHSAS 18001:2007。根據國際認可論壇 (IAF)的原有規則,目前的OHSAS 18001證書需要在三年內完成ISO 45001的轉版認證過程,即限期爲2021年3月12日。
為應對COVID-19疫情帶來的挑戰,近日IAF將ISO 45001轉版認證流程的截止日期延長6個月到2021年9月11日。另外,IAF也允許轉版認證可通過100%遠端審核的方式進行。
DQS 學堂 現正提供專業的公開內審員和標準理解培訓課程協助客戶順利轉換到新標準,內審員課程包括職安健管理相關的當地重要法規概況。
Referenced Source:  IAF