(Rev Jun 3, 2019)
The AIAG-VDA FMEA Handbook (Ver 1) is available for purchase now at AIAG (in English now and Chinese later) and VDA QMC (in German, English, or Chinese).
As communicated in our last newsletter, a "7-step approach" is adopted in the handbook. The 7th step is Results Documentation. It was actually already an item included in the AIAG-VDA FMEA Handbook (draft) released in 2017, although it was not identified as a formal step.
Besides automotive supply chain, the organizations in other industries can also apply the FMEA approach to their risk management processes.
《AIAG-VDA 潛在失效模式及影響分析手冊》(第1版) 現已經在AIAG (有英文版;中文版待定)和VDA QMC(德文/英文/中文版)公開銷售。
如我們上次的新聞通訊所溝通,此手冊採納了"7步法"。其中第7步是"結果的文件化"。其實這內容已經在2017年發佈的AIAG-VDA潛在失效模式及影響分析手冊(草案)中,只不過未列爲一個正式的步驟。
除了汽車供應鏈,其他行業的組織也可以利用FMEA的方法進行風險管理。
Client actions 客戶行動:
As applicable, the clients with IATF 16949:2016 certification are recommended to plan training to relevant employees on the new FMEA handbook. The suitable time can be from Sep 2019 to Apr 2020.
建議取得 IATF 16949:2016 認證的組織制定向相關員工提供新版《潛在失效模式及影響分析手冊》的培訓,如適用。2019年9月至2020年4月將會是不錯的培訓時機。
Training Course by DQS Academy 培訓課程: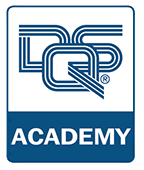 DQS Academy will start to deliver public or in-house training courses on AIAG-VDA FMEA Application from the Q3 of 2019, by tutors with IATF Auditor qualification and solid experience in FEMA application.
DQS學堂將在2019年第3季度開始提供 AIAG-VDA FMEA 應用的公開或包班培訓課程,由具備IATF審核員資格和豐富FMEA應用經驗的講師主講。
.
Be the first to know about standard development and training courses, follow DQS HK at Linkedin or WeChat.
第一時間知道標準的發展和相關培訓課程,在領英或微信上關注我們。