Training 培訓 –> Qualification 資格 –> Personal Development 自我發展
Self-study for Career Development | 自學也可以成才
Academic education led you to a job offer by chance, whereas lifetime self-studies will lead you to fortune or the career you long for. Would you like to take a course, but the date doesn't fit you? Do you work or live too far away? The Self-study courses from DQS-HK give you not only the flexibility to choose when and where you learn, but also the pace of learning. The courses listed below are recognized simultaneously by the DQS-HK and PECB, including CPD purpose.
學術教育給您帶來了一份機緣巧合的工作,而終身自學增值可以將您引向財富或自己渴望的事業。DQS-HK 的自學課程將為您帶來時間及地點上的便利,您可以自由決定學習節拍。下列課程同時被 DQS-HK 及 PECB 認可,包括持續專業發展目的。
PECB recognized Training Courses
Above courses with codes in

red

are hot-picks.
About 關於 PECB
Professional Evaluation and Certification Board (PECB) is a Personnel Certification Body accredited by The International Accreditation Service (IAS) under ISO/IEC 17024 – Requirements for bodies operating certification of persons.
Meanwhile, PECB is a full member of International Personnel Certification Association (IPC).
Terms 條款
The listed service fees below include:
1. Training material and exercises authorized for use solely by registered trainee with designated duration.
2. Optional Q&A for 15 min by remote access or at exam location at designated time, subject to advanced appointment.
3. Examination fee at designated location, i.e. DQS Office in Shatin HK, unless otherwise specified.
Notes:
a) Registered trainee completing the course tasks and passing the exam will be awarded a Certification of Completion.
Registered trainee completing the course tasks but failing in the taken exam can be awarded a Certification of Attendance by DQS, upon request.
b) The training materials are in English, unless otherwise specified.
c) Besides the posted exam dates, if any, the trainee can contact us by email to schedule a date suitable for each other.
d) Additional face-to-face coaching service is available upon request at HKD 3,300/3 hours.
e) Service fee for an exam re-take is HKD 300 within 6 months after initial exam, if required.
f) Normally training material will be provided in 2 working days after confirmation of received payment.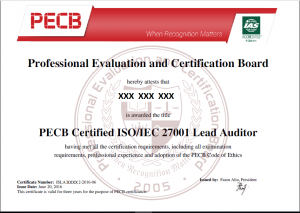 Enquiry for Training Course Registration: Ms Phyllis Yiu 姚小姐,
+852 – 37522297, +86-18717733306, iso@dqs.hk.
Registration 登記
Payment at DQS Academy 在線付款:
For a 5-day Course | 5天課程
For a 3-day Course | 3天課程
For a 2-day Course | 2天課程