Medical Device Single Audit Program
Under the Medical Device Single Audit Program (MDSAP), the medical device manufacturers can let a recognized auditing body to conduct a single medical devices audit, for acceptance by the regulatory authorities of the participating countries. With the application of MDSAP, better alignment of regulatory approaches and technical requirements on medical devices can be expected in the future.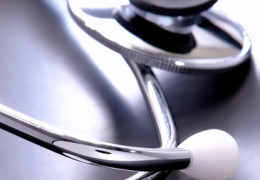 Participants
Currently, the participants for MDSAP include:
Food and Drug Administration (FDA) of USA
Health Canada (HC)
Ministry of Health, Labor and Welfare (MHLW) and Pharmaceuticals and Medical Devices Agency (PMDA) of Japan
Therapeutic Goods Administration (TGA) of Australia
Agência Nacional de Vigilância Sanitária (ANVISA) of Brazil
The Official Observers of the MDSAP include:
The World Health Organization (WHO)
Prequalification of In Vitro Diagnostics (IVDs) Program
Program and the European Union (EU)
Audit Requirements
The MDSAP audit covers the requirements of:
ISO 13485:2003 / ISO 13485:2016 (Medical devices QMS Requirements for regulatory purpose)
Quality System Regulations (21 CFR Part 820) in USA
Ordinance on Standards for Manufacturing Control and Quality Control of Medical Devices and In Vitro Diagnostic Reagents (MHLW Ministerial Ordinance No. 169) of Japan
Therapeutic Goods (Medical Devices) Regulations 2002 of Australia
Good Manufacturing Practices (RDC ANVISA 16/2013) of Brazil
Other specific requirements of participating regulatory authorities, such as requirements on medical device registration, technical documentation review, licensing, and adverse event reporting process.
Timeframe
After the launch on Jan 1, 2014, and following a 3-year pilot ending on Dec 31, 2016, the MDSAP started its operational phase form Jan 1, 2017.
Transition from CMDCAS to MDSAP
MDSAP will replace the current Canadian Medical Devices Conformity Assessment System (CMDCAS) program. The period for transitioning from CMDCAS began from Jan 1, 2017. During the following 2-year transition period, the certificate under CMDCAS will be accepted by Health Canada until Jan 1, 2019.
MDSAP by DQS
Besides a certification body for ISO 13485:2016 and Notification Body for medical devices and CE marking, DQS can provide a MSDAP audit covering all applicable requirements of the participating regulatory authorities. The MDSAP will help your organization to reduce internal resource with lower audit cost for access to different markets.Contact DQS-HK to answer any questions you have on MDSAP for medical devices.
Training by DQS
DQS Academy provides ISO 13485:2016 Internal Auditor Training and ISO 13485:2016 Lead Auditor Training courses, to help clients get the required knowledge for medical devices QMS implementation.