內審員培訓課程
為配合認證客戶進行管理體系升級和新版標準轉換審核的準備,近月來 DQS Academy 為中國和香港的客戶提供了多場 ISO 9001:2015、IATF 16949:2016、及 ISO 14001:2015 內審員培訓課程,包括在 DQS-HK 辦公室的公開課程和包班公開培訓,授課語言包括了粵語、普通話、和英語。培訓現場討論熱烈,學習效果明顯。從學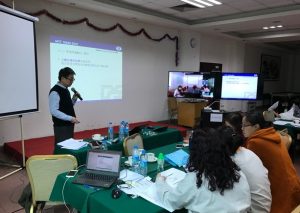 員調查反饋來看,整體上學員們對培訓課程表示非常滿意,並樂於推薦給其他人。
我們發現還有相當一些已經認證的組織正計劃在2017年進行內審員培訓。我們會適時公布相關的公開課程計劃,也可以按客戶要求在特定的日期和場合舉辦內審員和核心工具等課程。詳見如下網頁:http://www.dqs.hk/training/iso-auditor-training/
如果 貴公司需要我們在特定的日期和地點的安排培訓課程,請填寫上列網頁底端的課程團購訂單並發送回給我們進行培訓日程確認和安排。

  您可以在 
領英
上關注 DQS-HK 以便及時獲取ISO認證和培訓的更新信息。
Follow DQS-HK at
LinkedIn
to get timely updates on ISO certification and training.
Internal Auditor Training Courses
In recent months, DQS Academy has provided a number of ISO 9001: 2015, IATF 16949: 2016, and ISO 14001: 2015 internal auditor training courses for customers in mainland China and Hong Kong, to help the certified organizations with the required knowledge to upgrade their management systems and prepare for the coming transition audits to new standards. The provided training courses included the public courses at DQS-HK Office and the courses at clients designated location, with lecturing languages in Cantonese, Mandarin, and English. The trainee had active discussions during the courses and learning effect was obvious. From our survey, the participants were very satisfied with the training courses and willing to recommend them to others, as demonstrated from the surveys.